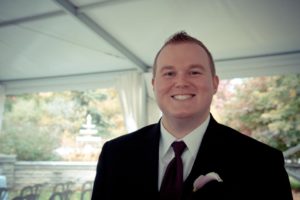 Ryan Marciniak
The Short List: Astronomer, Science Communicator, Public Speaker, Entertainer, Entrepreneur, Ultimate Frisbee Lover, Bacon Enthusiast, Passable Guitarist and Vocalist, Occasional Chef, Redditor, Optimist, and Dropper of Wisdom.
Bio: 
As far back as I can remember, I've been interested in Space and especially the stars.  The first memory I have of Astronomy was in the 5th grade when I saw a solar eclipse from my school in Cookstown, Ontario.  I did an extra project on the eclipse for my class.  I don't know many kids who volunteer to do extra work in school, but I enjoyed it.
As I grew up, the one certainty in my life was that I wanted to do something with Astronomy.  It was easy to go through high school and University because I was always sure of what I wanted to do.  Once I finished my Masters degree in Astronomy I knew that research was not the route I wanted to take.
Before I started my masters I had the opportunity to perform a travelling Science show with the McMaster University department of Engineering called the FIreball show.  I quickly discovered a passion for travelling around and entertaining students with the fun side of science.  Once my contract ended I knew I had to spend my life doing something similar.
I knew that I loved talking to people, teaching, working with kids, and educating the public when it came to Astronomy, but I had to find a way to do it that was exactly what I wanted, especially if I was setting myself up to do it for the next 30 years.
The result was to become an entrepreneur and create a company that could bring Astronomy to everyone.  That's where Astronomy in Action was born.  I was able to find a way to bring students and teachers something they hadn't seen, from a perspective they didn't have, and make it fun and interesting.
My next goal is to take Astronomy in Action and make it bigger, with the goal of reaching a wider audience and communicating science.  So here I am, living the challenges of life through my company, blog, videos, podcasts, and the great adventures that define my life.